One of the top places in Dallas to cool down after a long day's work is at the Harwood Center. Located at the east end of downtown, this historic commercial area features a variety of casual to formal restaurants, cocktail bars, and even an art museum. And with fantastic food, well-made drinks, interesting art, and live events, it's an excellent choice for relaxing with coworkers, friends, or loved ones. For the best venues to visit after-work at Harwood, read our recommendations below.
1. Mercat Bistro
Mercat Bistro is one of the most authentic French-style bistros in Dallas and is an excellent choice for a romantic rendezvous after work. The restaurant is adorned with interested antiquities from many different foreign countries and has an elegant atmosphere. Their dinner menu includes organic roasted chicken with white wine gravy and steak with grilled asparagus and peppercorn sauce and features an accompanying wine list that pairs perfectly with your meal.
2. Saint Ann Restaurant and Bar
With a gorgeous outdoor patio that boasts beautiful greenery and trees, the Saint Ann Restaurant and Bar is perfect for lounging on warm Dallas nights. The restaurant features an extensive and international wine list that includes bottles from Russia, Africa, France, and more, as well as a variety of Texas beers and liquor. The menu here also has tasty appetizer items and dinner plates such as bacon wrapped sizzlers, seared scallops, and a delicious shaved beef sandwich.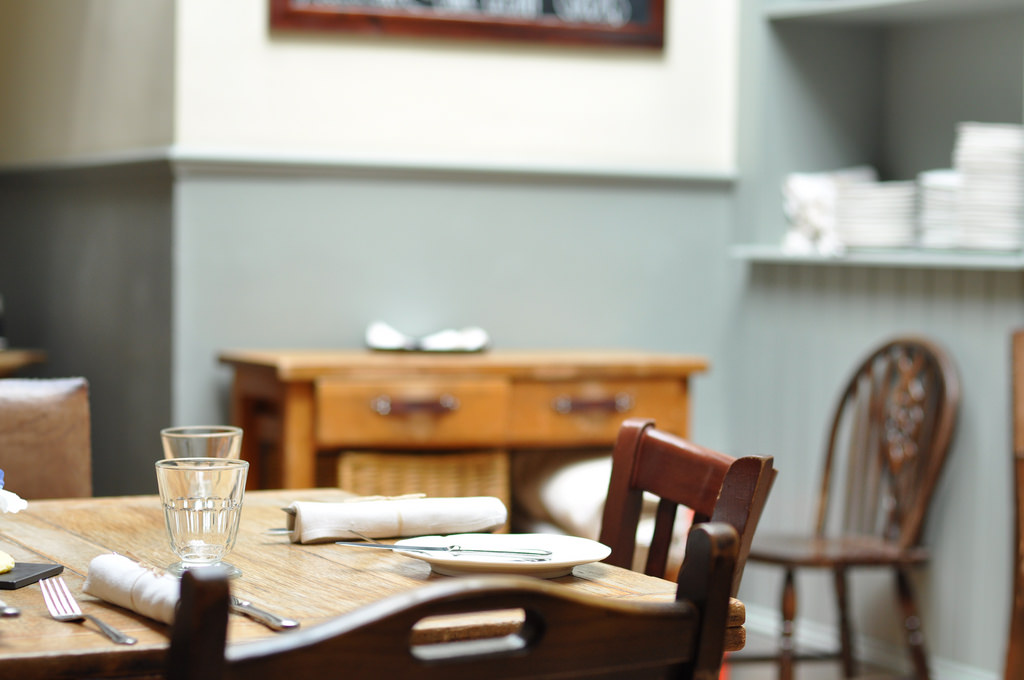 3. The Grove at Harwood
The Grove at Harwood is the most casual place to grab a meal or drink at the Harwood Center. On sunny afternoons, it's a great way to enjoy the outdoors on one of the many picnic tables or grassy spots located on the grounds. This dog-friendly venue is also ideal for snacking and sipping while playing outdoor games and sports with your friends. And if you head over immediately after work, there's plenty of time to soak up the sun with coworkers.
4. Happiest Hour
Happiest Hour is the largest patio bar and lounge in Dallas and is perfect for late night parties and large gatherings with friends. Here, you'll find expertly-made cocktails served on a spacious indoor and outdoor patio, which also contains ground games, board games, and a massive garden to explore. The bar's prices are reasonable, and the crowd is casual, making this Dallas spot the ultimate place for letting loose after a particularly long shift at the office.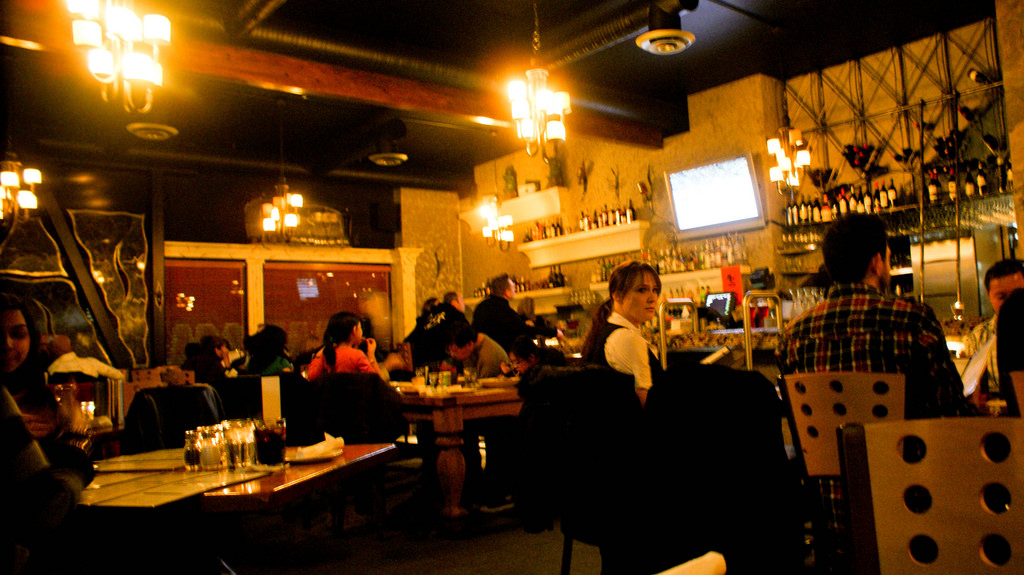 5. The Samurai Collection
If crowded bars or restaurants aren't for you, try visiting The Samurai Collection on the second floor of the St. Ann's School building in Harwood. This exhibit is an impressive collection of suits of armor, helmets, masks, weaponry, horse armor, and other exhibits related to Samurais. It's been collected and curated by the Barbier-Mueller family for over 25 years and contains artifacts that date from the seventh through the nineteenth centuries. And for those who are looking for an interesting evening of culture and art, you'll find it at this unique Harwood gallery.