Located in the heart of the Harwood District in Dallas, Texas, the new Rolex Building is a one-of-a-kind monument with unique style. Containing sprawling office spaces, vertical gardens, and developing expansion projects, this nine-story wonder is constantly evolving and fascinating Dallas residents. And if you're planning on visiting the Harwood area or live downtown, here are seven things you didn't know about the new Rolex Building.
1. Twisted Architecture
The Rolex Building will join the list of twisted sister buildings, which include the MAD skyscraper in Canada and the SOM's helical tower in Dubai. With a series of stacked floor plates that stagger and give the appearance of a twisting tower, the building allows for more outdoor space on each floor, lending to a calm atmosphere, natural beauty, and progressive style.
2. Japanese Design
The building was designed by the renown Tokyo-based firm, Kengo Kuma and Associates, who worked in partnership with in-house Harwood architects to create Dallas' first Japanese-designed office building. Kongo Kuma was the recipient of the Architectural Institute of Japan Award and has spearheaded many notable projects since the construction of the Rolex Building.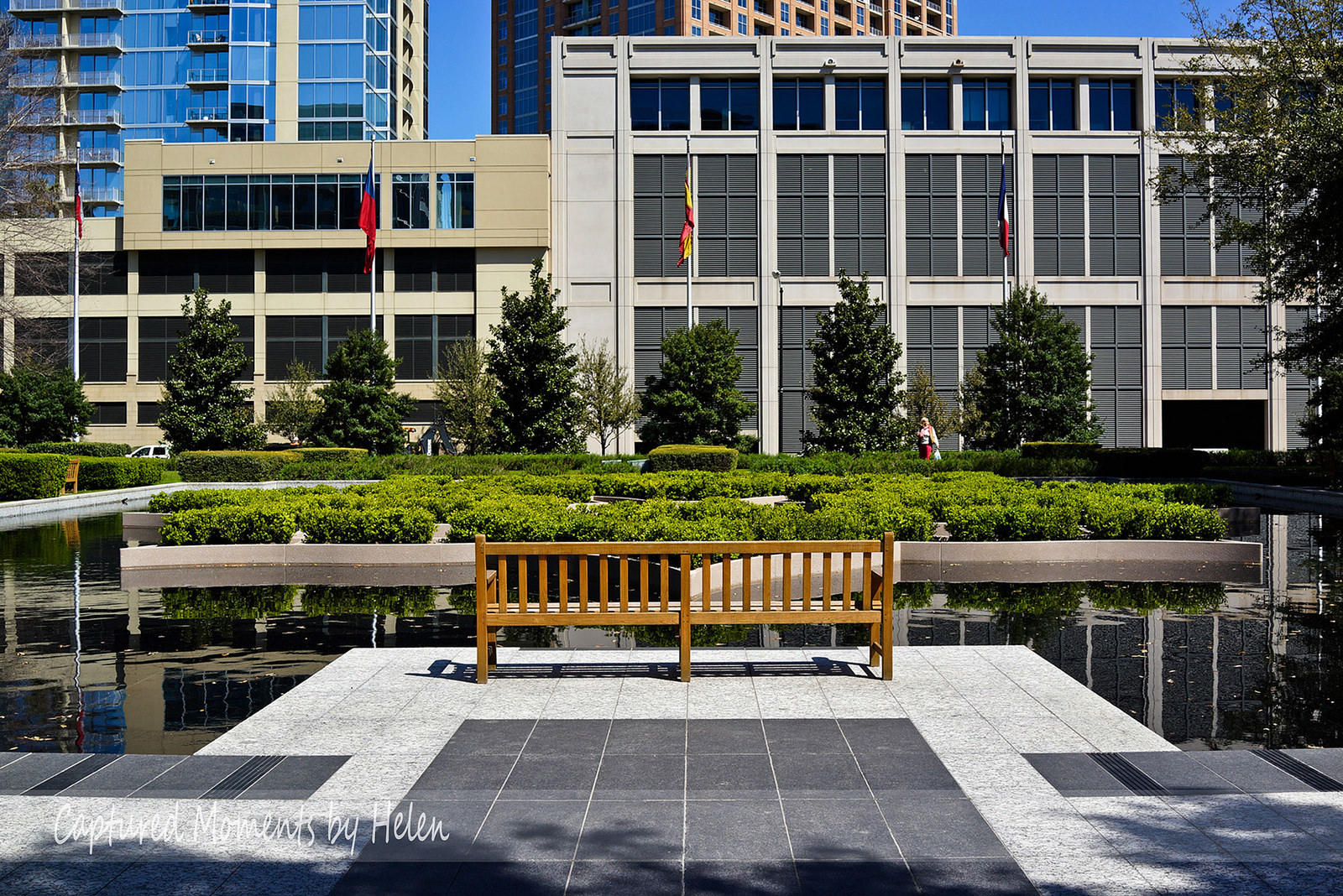 3. Gardens and Reflecting Pool
In addition to the Asian-influenced architecture, the building also features a Japanese tiered garden complete with stone walls, multiple waterfalls, and a beautiful reflecting pool. The garden even connects the building to its surrounding streets with serene pedestrian pathways and a motor court.
4. Natural Environment
Kongo Kuma designed the Rolex Building to blend an office atmosphere with the natural world and to redefine what it means to work in a business environment. He made sure to incorporate nature into each floor of the building, including a rooftop garden, to inspire other organic-urban developments around the city.
5. Project Expansion
Harwood is one of the fastest growing districts in the United States with large businesses looking to build and expand their services in the area (see our discussion with Austin moving company on why so many businesses are moving here). As the city continues to grow and expand, the Rolex Building will be transformed into a better workspace that caters to the large, 18-block district for workers, residents, and tourists alike.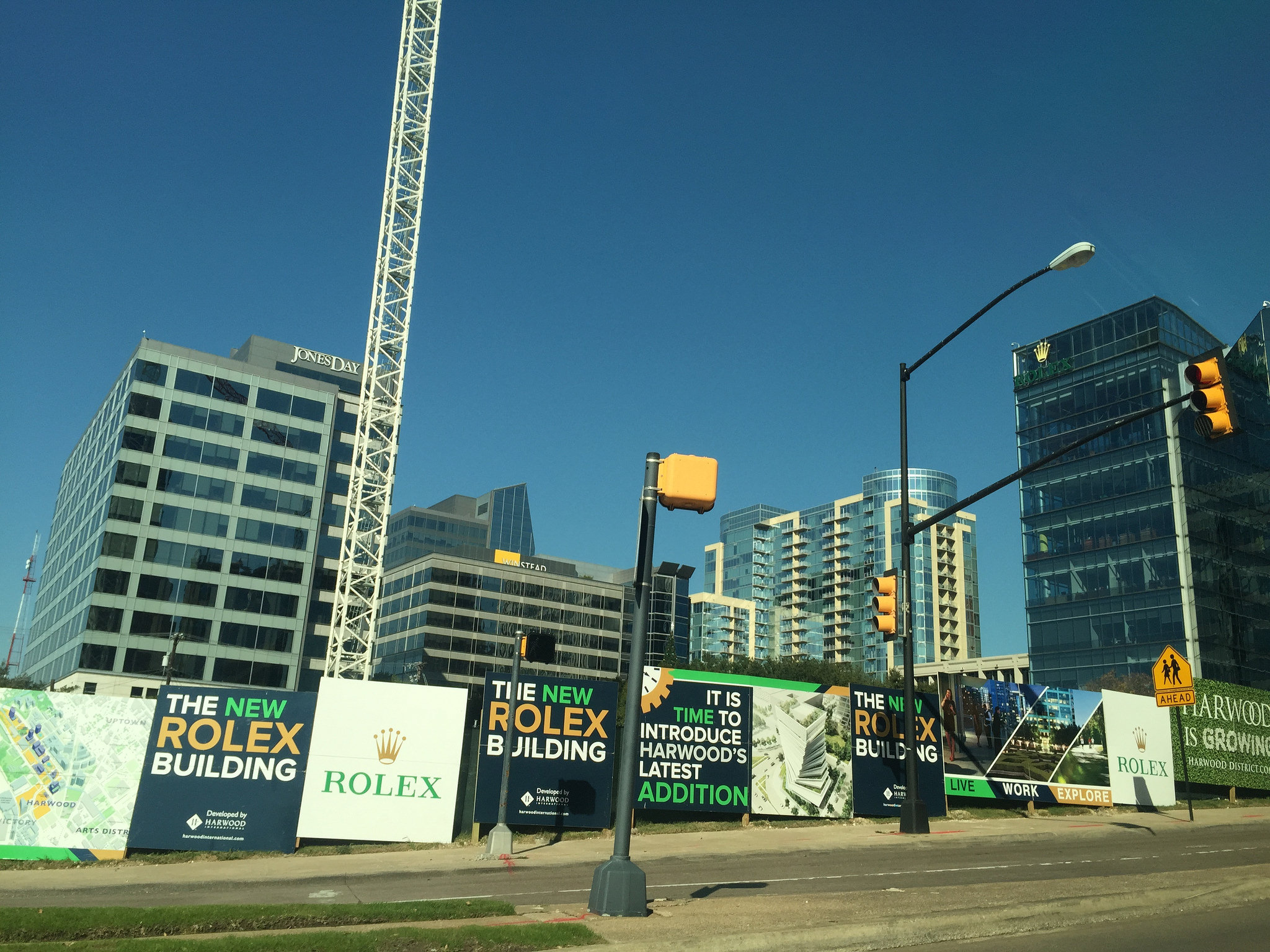 6. Dallas Origin
The original Rolex Building opened in 1984 and was the first office development in this area of Dallas, as well as the first prominent building in the Harwood district. The new building symbolizes the district's commitment to a more sustainable and progressive future and will help build an improved Dallas skyline.
7. Visitor Experience
Visitors of the Rolex Building can enjoy leisurely strolls through the peaceful multi-level gardens, waterfalls, and a reflecting pool. They'll also be able to explore European-style restaurants, boutiques, cafés, and other cultural attractions in the area, as New Harwood boasts of Beaux-Arts shopping galleries and the Ann & Gabriel Barbier-Mueller Museum.